The following plays have all been presented at the Loblolly in runs of between four and ten weeks.  They are now available for production at other theatres. 
For further information on any of the plays or for ordering scripts, for production rights, royalties, please contact us - "Contact the Theatre".
Standard amateur royalty is $60.00 per performance.
Scripts, in manuscript form are $8.00 each, plus cost of postage.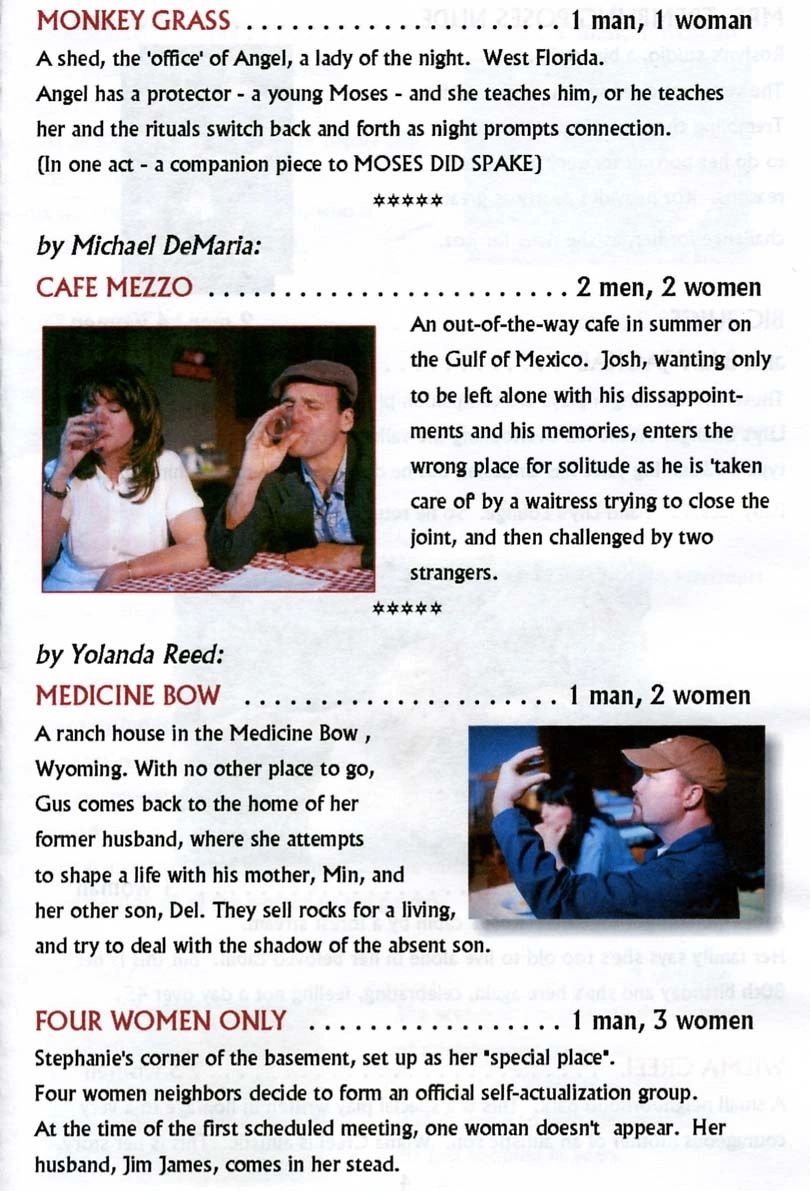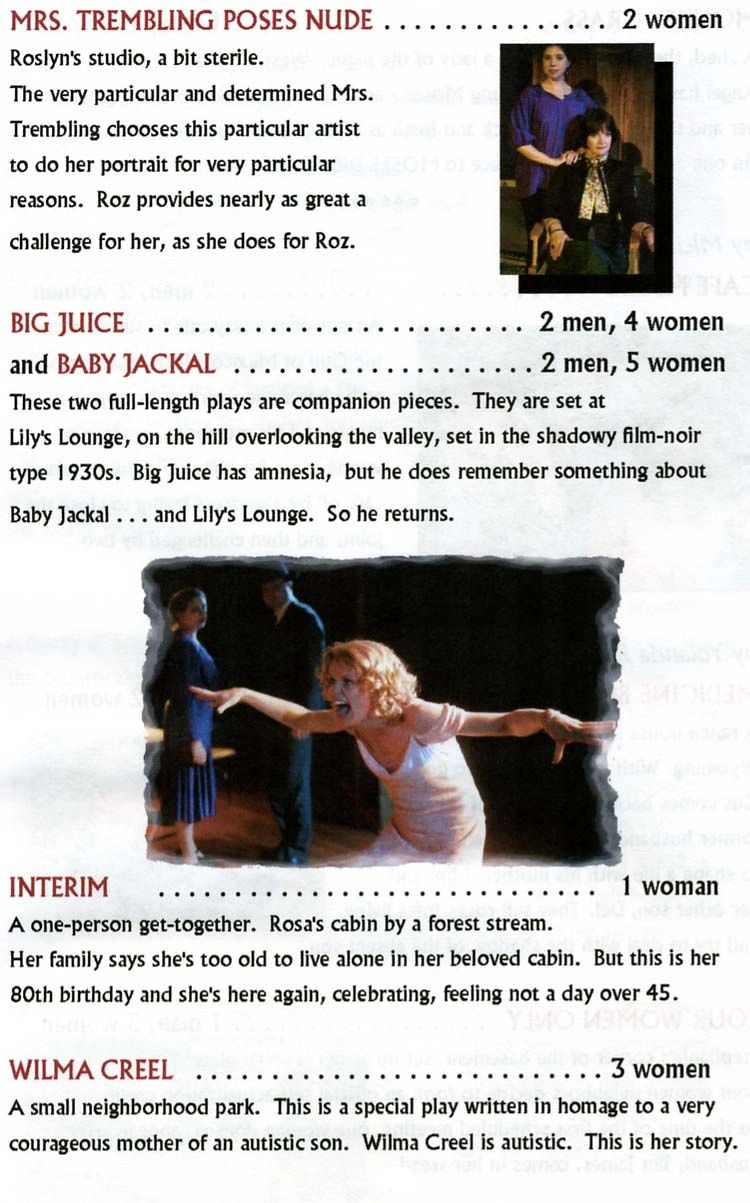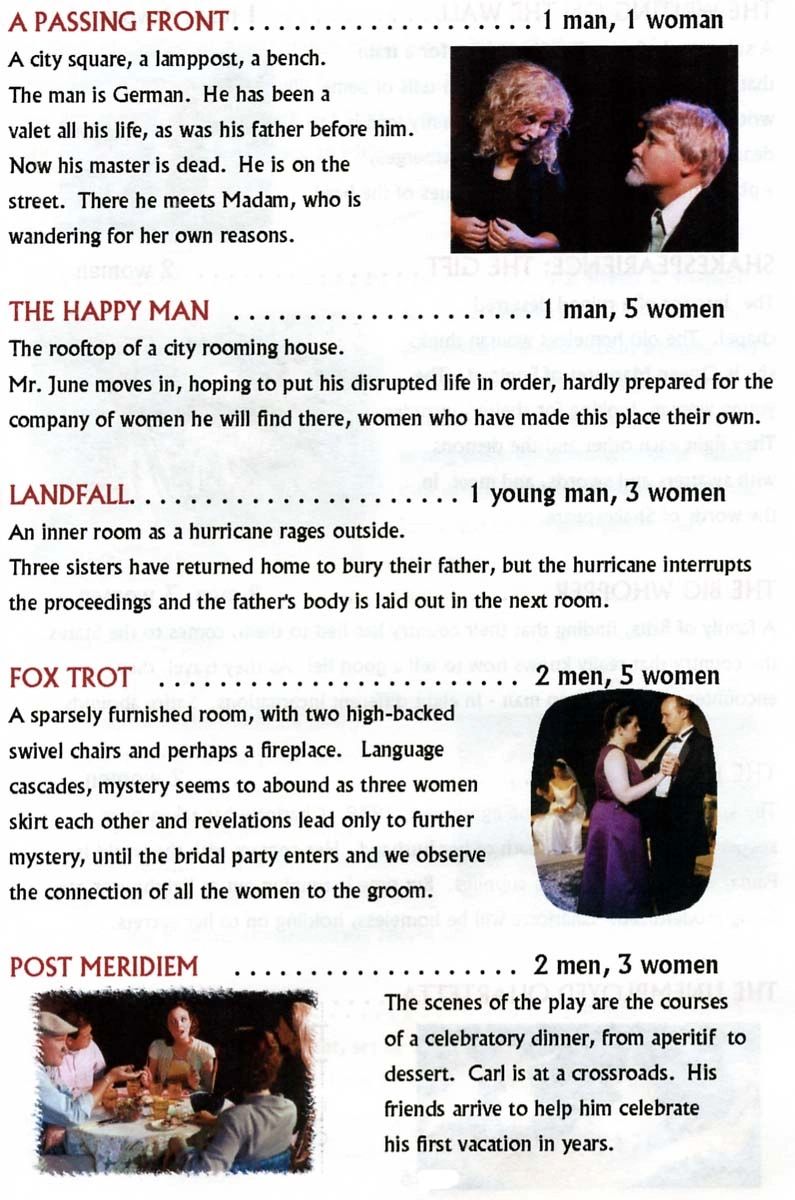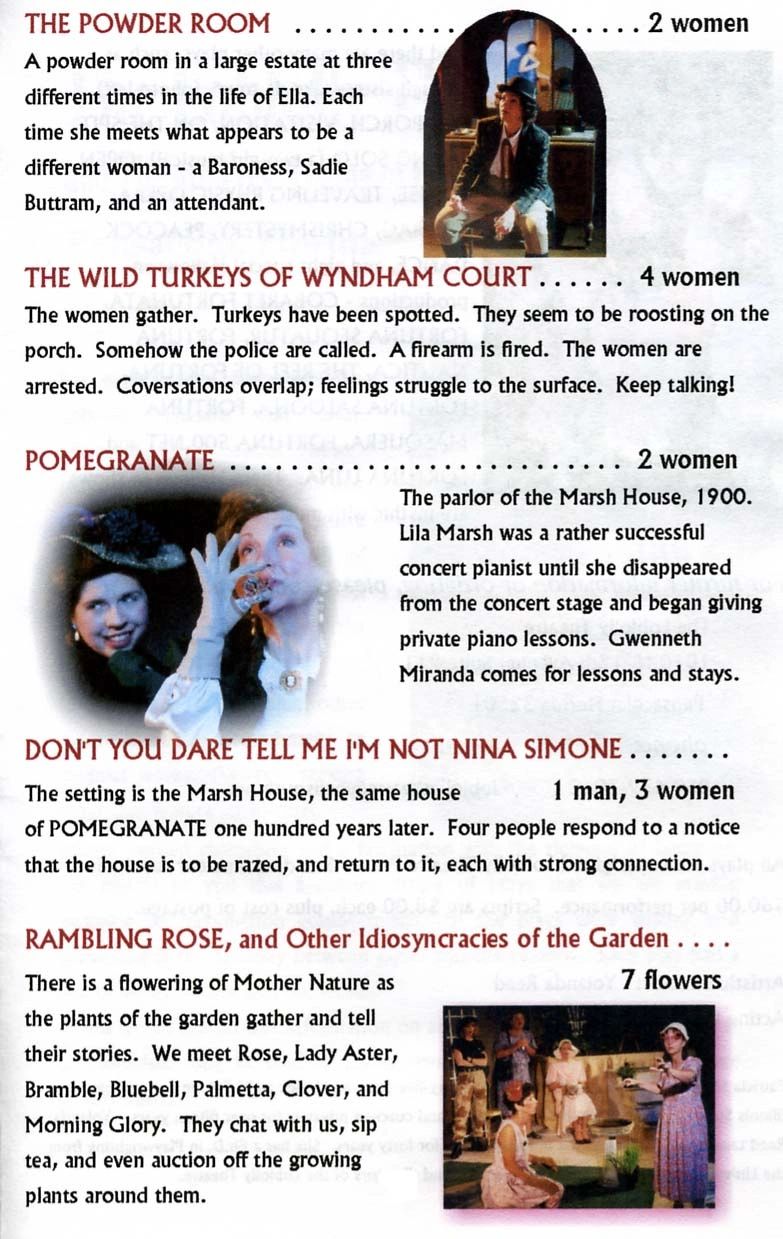 Additional plays:

ROSA AND HARVEY
THE SISTERS OF DARJEAN HOOTEN